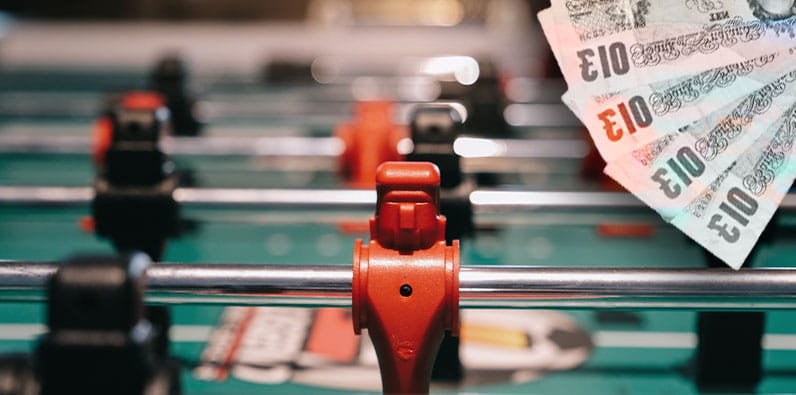 Like many other athletes, Paul Merson also falls into the trap of gambling. Unable to escape the addiction, he even ended up losing almost all his wealth accumulated during the years of his active career as a footballer. However, Paul Merson's gambling losses failed to break his spirit, and he continued to fight for his mental health.
The former football player shares his bitter experience with betting in the documentary "Paul Merson: Football, Gambling & Me". In his recent book, "Hooked", dedicated to his various addictions, he also advises problem gamblers. We will discuss them in detail below and tell you about Merson's reflections on what caused his problem.
Paul Merson Gambling Addiction – Where Did It Start?
In the documentary "Paul Merson: Football, Gambling & Me", Merson meets his fellow friend Wes Reid, with whom he played in his early days in Arsenal. Trying to find the roots of his addiction, Merson remembers that even back in the days, it had already started.
The two players go through photos of their old club accommodation, where they used to gamble while playing cards. Paul Merson realises that once he started gambling, he never stopped. He admits he also had problems with alcohol, but the one thing he never got rid of is betting.
The most destructive addiction, and the only one I'm still struggling with today, is gambling.Paul Merson, former footballer and sports television pundit.
During his active years as a football player, Merson had felt the thrill of scoring a goal many times. Twice champion of the Football League Championship, as well as other prestigious contests, the footballer needed to blow off the steam in some way. Unfortunately, Paul Merson's gambling addiction led him to lose large amounts of money, endangering his family's housing and future.
Curiously, Paul Merson was not the type of gambler to enjoy live dealer casino games. He mostly bet on football matches and other sports events, unable to stop and control his spending.
Hooked – A Book About Merson's Addictions and Recovery
For three decades, Paul Merson's gambling addiction took over his life. Until recently, Arsenal's former player struggled with his drinking and gambling problems, depression, and suicidal thoughts. In his book, "Hooked", Merson shares a sincere account of his way to recovery, going through joining Alcoholics Anonymous, realising that gambling damaged his emotional equilibrium. Here are some references Merson makes in the book:
"The former footballer reminds gamblers that they don't need to fight on their own."
"Merson concludes gambling addiction is in his head, something he was unable to escape."
"He compares being a compulsive gambler and having money to "burning a hole in your mind."
The brutally honest memoir of Paul Merson's gambling addiction reveals he became a prisoner of it, becoming insecure about himself and his ability to fight back. The cocktail of dependences (alcohol and drugs included) led Merson to pursue even more risk-taking, resulting in being unable to set boundaries. He describes addiction as the loneliest of places and advises anyone who struggles with it to be open and practice responsible gambling.
Paul Merson: Football, Gambling & Me
In 2021, the documentary on Paul Merson's gambling addiction was released. During the one-hour film, the former footballer attempts to discover where his compulsive betting behaviour started. In the documentary, Merson speaks openly about the losses that took away almost the entire value of his accumulated fortune during his active football career. Paul Merson also reflects how he mostly regrets the time lost with his family, not the money.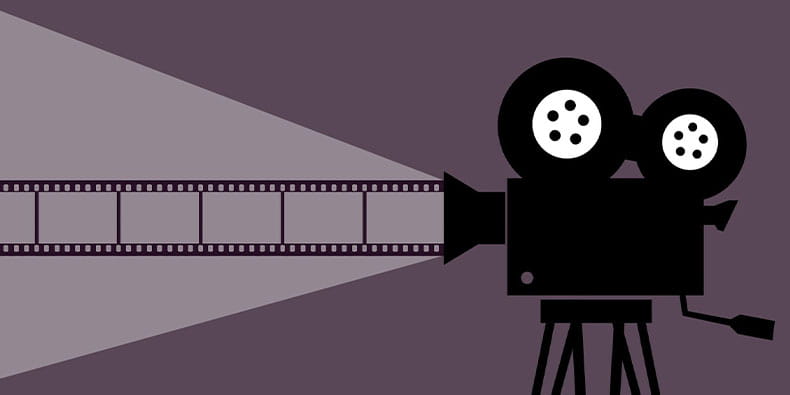 A topic that Merson emphasises during the film is the predisposition of athletes, in particular football players, to betting. A study led by the Professional Players' Federation shows that 6.1% of young players are prone to become problem gamblers. For comparison, the percentage of the ordinary young population betting is 1.9%. Investigating the phenomenon, Paul Merson concludes that there is too much free time and money involved, which creates a harmful environment.
In the Paul Merson gambling documentary, the Arsenal star shares he believes gambling adverts are triggers. Once he learned their influence on him, he found a way to ignore them. In response to Merson's statement, the Betting and Gaming Council expressed the documentary included false claims. The Council rejected the suggestions that the gambling industry, in which all of the best online gambling sites in the UK are included, target vulnerable customers.
How Much Has Paul Merson Lost Gambling?
During his 21-year-long career as a professional footballer, Merson has accumulated a wealth of over £12 million. During his last years in Middlesbrough, in the late 90s, he earned £20,000 per week. Merson remembers he didn't think much about saving the money as they kept coming in, nurturing his gambling addiction.
Paul Merson's gambling losses are estimated at approximately £7 million. During the COVID-19 lockdown, the former football player relapsed and lost the deposit for a house he and his family were going to move in. Currently, Merson, his wife Kate, and their three children live in rented accommodation. In the documentary, Paul also shares he has now given his wife control over his finances and family budget.
Paul Merson, in "Paul Merson: Football, Gambling & Me"
"I'd be sitting on the sofa, and I'd look over at the kids. The hate I had for myself, thinking about how I'd let them down."
Consequently, not only did Paul Merson's gambling losses go too far, but his mental health also suffered. He couldn't find pleasure in other activities, so he decided to seek further help. At Imperial College London, he met Dr David Erritzoe, who performed an experiment. He found that Merson's brain responded more actively to gambling than any other image of food, nature, or family.
As we tell you the story of Paul Merson and his gambling, we remind you to be aware of your spending. Our advice to minimise the harm is to choose licensed operators, whether they are online or land-based. For example, the online casinos approved by the UK Gambling Commission offer a wide range of self-restriction tools that can help you control your betting habits.
Curious Facts About Paul Merson
Paul Charles Merson, born in London, is an English former professional football player. Making his debut in Arsenal (1985), he started as an attacking midfielder and moved on to become a playmaker. Merson was a key player for the team and contributed to winning multiple important championships and leagues. Later in his football career, he played for Middlesbrough, Aston Villa, and other smaller clubs.
📛 Name
Paul Charles Merson
🗓️ Date of Birth
20 March 1968
📍 Place of Birth
Harlesden, London, England
⛹️‍♀️ Profession
Footballer, Manager, Sports Television Pundit
🔛 Active Years in Football
1985 – 2006
⚽ Football Teams
Arsenal, Middlesbrough, Aston Villa, Portsmouth, Walsall, Tamworth
🏆 Championships Won
Arsenal, Middlesbrough, Aston Villa, Portsmouth, Walsall, Tamworth
📰 Media Career
Arsenal FC magazine, Daily Star, Sky Sports, Sky Fantasy
After he retired from football, Paul Merson continued his professional path to becoming a journalist and sports pundit for some of the most famous English Media – Daily Star and Sky Sports. Unfortunately, Paul Merson's gambling addiction, which had started earlier in his early years as a footballer, overpowered him and damaged many aspects of his personal and professional life.
Today, Paul Merson is popular for writing a sincere memoir of him fighting his addictions and creating a documentary dedicated to the connection between his football career and gambling problems. After beating his excessive drinking, Merson admits he is still trying to stop betting, which has been following him for over 30 years.
Paul Merson Gambling FAQ
The story of Paul Merson's football gambling can become an example to those afraid to face their addiction. Being honest and open about his problem has inspired many to fight back and quit betting. See our FAQ section to learn whether Paul Merson is back gambling and what are the consequences of his spending. Take notes and avoid his mistakes.
1️⃣ Is Paul Merson back gambling?
Ever since the beginning of his gambling addiction, Paul Merson admits he has always gambled. Of many other dependencies he managed to cope with, gambling is the only one he says he can't beat. No matter that, Merson is dedicated to staying on the right track and minimising the damage by letting his wife take care of his finances.
2️⃣ How much has Paul Merson lost gambling?
As a result of his addiction going too far, Paul Merson's gambling losses are over £7 million. The former football player lost most of his fortune accumulated during his active years as an athlete. Merson shares he wasn't a casino player and never bet large amounts at once. He preferred betting for a longer period, mostly on sports.
3️⃣ How is Paul Merson fighting his gambling addiction?
Paul Merson admits he has joined Gamblers Anonymous, which helps him stay on track with his recovery. He came a long way from his teenage years, when he had already started gambling, to realising he had a major problem that needed a different approach.
4️⃣ What did Paul Merson say about his gambling problem?
Paul Merson's message to people struggling with their gambling habits is to remember they aren't bad people and that they can fight back. Merson sharing his bitter experience aims to spread the message and motivate people seeking help. The former footballer is sincere in his new book "Hooked", where comments his biggest battle – fighting gambling addiction.
5️⃣ Where is Paul Merson now?
Paul Merson is currently working for Sky Sports, where he is a football reporter and a sports pundit for Gillette Soccer Saturday. In the 2021 Paul Merson gambling documentary, he shares he lives with his third wife Kate and their three kids in London, where they rent a house.