In the following article, we'll provide details about gambling addiction clinics covering practices, helpful tips, how to self-exclude, how to notice compulsive gambling symptoms, and how to contact competent organisations. Read on and see vital suggestions on how to control and even prevent the uncontrollable urge, using trusted associations and their tactics.
National Problem Gambling Clinic
Players in Wales and England aged 13 and over experiencing gambling problems can get help from the National Problem Gambling Clinic. The team checks the requests of gamblers as well as those of their families and partners. The organisation is an established gambling treatment clinic in the UK. Its international profile is gained through training for problem gambling services worldwide and presentations at conferences. Their services cover:
🧑 Individual psychological support with tried techniques and methods
🧑‍🤝‍🧑 Behavioural partners' therapy
⭕ Support groups
📝 Psychiatric reviews
👨‍👩‍👧‍👦 Family therapy
💊 Medication for problem gambling
It takes time and a specialised approach to understand what's inside the brain of a gambling addict. The National Problem Gambling Clinic as an NHS provider uses cognitive behavioural therapy (CBT) in order to do that. Such an approach adopts the talking treatment with a 'hear and now' focus. It helps pinpoint and manage the triggers of the problem demeanour.
NHS Gambling Clinic – Northern Gambling Service
This NHS gambling clinic service is the first one to launch outside London. It is run by Leeds and York Partnership NHS Foundation Trust. Its first gambling clinic in Leeds opened in 2019, with other openings in Manchester and Sunderland early in 2020. They offer treatment and support across the north of England caring for severe addictions for people with:
Complex and additional mental health conditions
Impaired social functioning
A higher level of risk (e.g. risk of suicide)
Players will get support through addiction treatment programmes, psychological therapies, family therapy, mental health treatment, and peer support. There is also dedicated support for family members affected by problem gambling. In England, 0.4% of the population are classified as higher-risk problem gamblers, with around 3.6% being "at risk" of developing a severe gambling problem. However, fewer than 3% of those affected currently receive treatment or support.
Gambling Rehab Clinic
Finding the proper gambling treatment clinic can prove daunting, from the different options to the types of therapy available. Gambling is often referred to as a method of coping with difficult life situations or relieving the symptoms of a mental health condition. Here comes the gambling rehab clinic's programme and addiction specialists to help you overcome these impulses and learn healthy coping technics.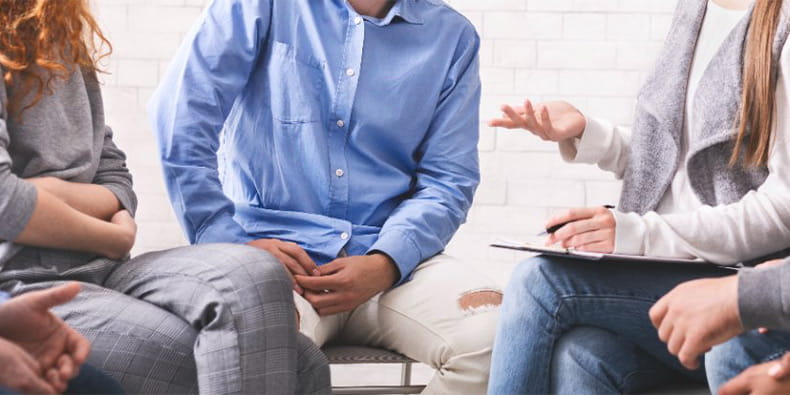 Many experts agree that overcoming an addiction to gambling can be next to impossible until you address your causes and addictive triggers professionally. Effective rehab requires a holistic approach which will benefit you physically, mentally and spiritually, providing a variety of therapy models. The main options are outpatient and inpatient:
Outpatient – involves going a few times a week for group therapy to a day rehab centre
Inpatient – Involves you staying at a residential gambling rehab centre
If you ever wonder about needing a gambling rehab or any other kind of consultation, some symptoms may indicate that. You can ask yourself about debts, crime, obsessions, family threats, work trouble, etc. If you respond yes to one or more, it is advisable to take action, as history remembers some events when gambling addiction takes you too far.
Compulsive Gambling
Gambling is a hard addiction to manage, especially on your own. It can stimulate the brain's reward system, like alcohol or drugs. You may hide your behaviour and even turn to fraud to support your dependence. Compulsive gambling is a severe disorder that can ruin lives. Here are its main symptoms:
Preoccupied with gambling
Gambling with increasing amounts of money
Feeling irritated when trying to cut down on gambling
Gambling to escape problems
Trying to get back lost money by betting more
Lying to family members and friends
Risking or losing essential parts of your life
Asking others to bail you out of financial trouble
Most casual players stop when losing or set a limit, but people with a compulsive problem are compelled to keep playing till it becomes a pattern. Gambling can be a nice way to have fun and enjoy your free time, but it can also become a torment for some if not done properly. Therefore, we encourage you to always gamble responsibly online and offline.
Tips on How to Stop Gambling
Even though gambling is hard to manage at some point, there are still some actions you can take and see where you on the ladder are. The percentage of addicted players is alerting, so we stepped in with some valuable suggestions. Check our list of responsible gambling tips that all types of players can use:
✔️ Problem Acknowledgement
Learn about the issue and admit it to yourself
🙌 Attending a Support Group
Once the problem is recognised, seek assistance
⛔ Avoid Temptation
Stay away from gaming as much as possible
🦾 Resist Cravings
Be on top of the strong urges
▶️ Go for Alternatives
Stay away from triggers and find healthy alternatives
💡 Be Aware of the Consequences
Shame and guilt can encourage people to relapse
👉 Seek Help
Turn to a professional gambling treatment clinic once you notice a sign of gambling addiction
These tips work for land-based and online gaming, and we could add one more step for web users. We want to draw your attention to the self-exclusion online option. It circles around asking a gambling provider to exclude you for a certain time. That is up to the platform and its partnering responsible gambling organisations like GamCare, GamStop, and BeGambleAware.
Gambling Addiction Clinic – The Proper Way of Treatment
Each gambling clinic in the UK works to help in any way possible. There are diverse methods implemented in the rehab programs aiming for applicable gambling addiction treatments. Anybody can request assistance and get evaluated by professionals. You can find contact details on the gambling addiction clinics' websites. Do not hesitate to reach out, as this gaming thrill can quickly become a destructive issue.
Popular Gambling Clinic Related Questions
Even though we did our best to be as thorough as possible in presenting the gambling clinic element in the British gaming world, we understand that there might be some additional inquiries. Hopefully, our work has given all the details about the gambling treatment clinics. Accordingly, we have wrapped some of the most common questions on the subject.
1️⃣ How can we solve the gambling problem?
It is best first to acknowledge the problem then turn to professionals like the National Problem Gambling Clinic. There they use modern treatments to treat people with gambling addiction. You can pick diverse programmes and even reach different organisations and clinics in the UK.
2️⃣ What type of therapy is best for gambling addiction?
There are several ways to address gambling addiction, and one of the most common is trusting a gambling rehab clinic. There you will be evaluated and assigned the proper and adequate therapy. That can include staying at an institution or weekly visits.
3️⃣ What are the negative effects of gambling?
The adverse effects of gambling addiction can cause many problems related to your family, bank account, and wellbeing. The so-called compulsive gambling behaviour is the worst, and the result could be a severe disorder, which leads to lying, stealing, risk-taking, irritation, and even asking others to bail you out of financial debacles.
4️⃣ How long does self-exclusion last?
There is much advice on how to help yourself in the fight with gambling addiction. We talk about rehabs, clinics, and even the casinos themselves. A good example in the online gaming world is self-exclusion. It is among our top-rated tips on how to stop gambling and lasts for different periods of time.
5️⃣ How do you stop a serious gambling addiciton?
First, you will have to realise that there is a problem. Many symptoms, once spotted, can be adequately addressed. As we mention in our conclusion, each gambling clinic, the national one or some of the NHS gambling clinic options, is the best way to go.